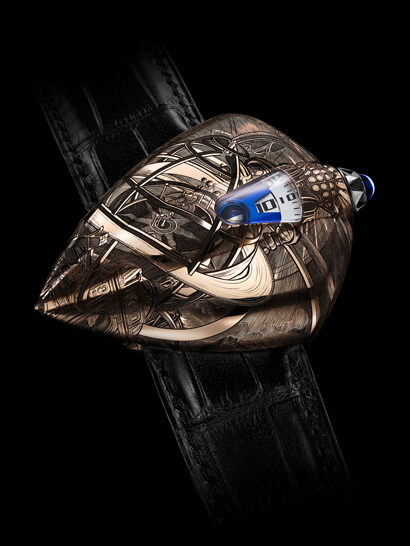 De Bethune delves into the fantastic universe of graphic novel artist François Schuiten – also known as the "Watchmaker of Dreams" – and engages in a dialogue with the enigmatic world of
Les Cités Obscures
(literally: The Obscure Cities)
which in turn reverberates in the very structure of DW5 Armilia.
Eschewing the dictates of scale and proportion, Denis Flageollet, Master Watchmaker and co-founder of De Bethune, passionate about
The Obscure Cities
, has imagined a wrist-sized sculpture, engraved as a direct reference to a drawing of the underground City of Armilia. With DW5 Armilia, De Bethune has created a fascinating work that stands as an immutable marker on the frontier between the world of art and that of watchmaking. The watch testifies to a vision of unbridled creativity, anchored in a profound understanding and respect for the great master watchmakers of the past whose work it transcends and magnifies.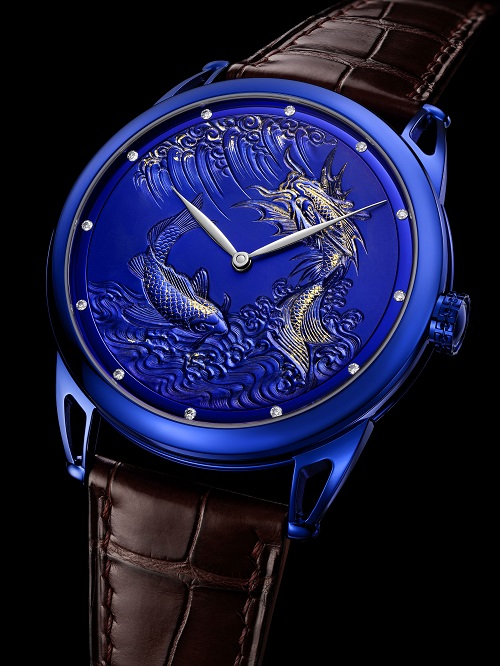 In China, symbols play a prominent role in art, culture and daily life. Whether ancient or more modern, Chinese koi symbols are found in the decoration of objects and furniture. In 2018, De Bethune created a timepiece paying tribute to the finesse and extreme delicacy of the Asian engravings generally adorning bronze vases. Faithful to the spirit of Chinese engravers and poets, the delicately engraved titanium dial is hand blued and embellished with gold particles depicting a 'choreography' performed by the carp and dragon. The effect is further enhanced by 12 diamonds serving as hours and minutes markers, while adding a unique and precious radiance.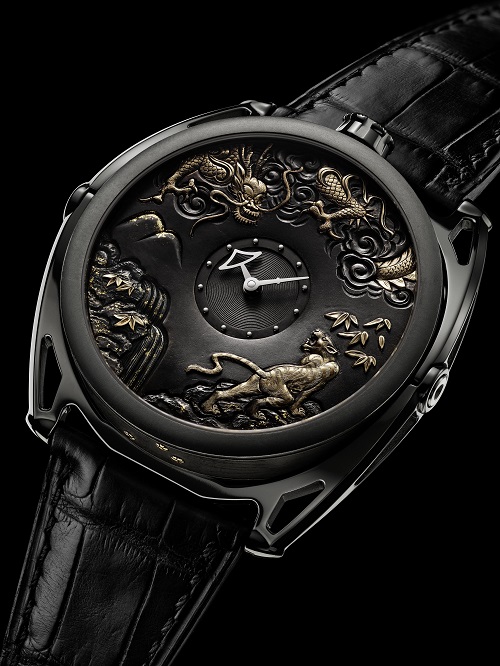 In 2018, De Bethune drew inspiration from Japanese Tsubas in creating an entirely engraved and resolutely contemporary timepiece paying tribute to the shared heritage of goldsmiths and watchmakers. Historically, Tsuba was a small circular piece placed on Japanese swords as a guard, serving to protect the samurai's hand when the opponent's blade slipped on his sword. Today, De Bethune reinterprets it with inlaid and engraved gold animal motifs that transcend matter by infusing it with strength and light, just like the dragon perched on the clouds and stretching over the entire piece, across the dial and caseband onto the back of the watch – defied by a tiger in its role as master of the bamboo forest, symbolising power, courage, bravery and ferocity.